Our Work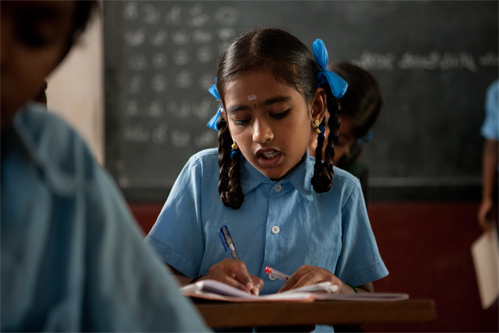 The Akshaya Patra work in Gujarat is conducted across three centralised kitchens in the state. The Foundation's presence in Gujarat was first established in 2009 with the Vadodara kitchen. This kitchen currently feeds 113,593 children across 616 schools. The Surat kitchen feeds 165,057 children in 371 schools, and the Ahmedabad kitchen feeds 121,508 children across 666 schools every day. These kitchens are highly mechanised, utilising state-of-the-art equipment to ensure that every day tasty, high quality food is cooked, quickly and in large qualities.
The kitchens in Gujarat reach out to over 400,000 children every day, while Akshaya Patra's mid-day meal programme across India feeds over 1.4 million children a day. The programme which has been running since 2000, has grown by leaps and bounds through the support of various agencies, from the Central and State Government, the corporate sector, individual donors and other interested groups.
One reason for Akshaya Patra's sustained growth and expansion in the programme has been due to the adherence to several principles. One is the need to maintain excellent quality at all times, and to achieve this the Foundation implements Food Safety Management Systems in all its kitchens. Secondly, the Foundation maintains a high degree of transparency in all its operations to instill faith amongst its stakeholders. The third principle is continuous improvement through constant feedback, and implementing improvement strategies like Kaizen and Six Sigma.
These measures help Akshaya Patra move closer to realising its vision that 'No child in India shall be deprived of education because of hunger.'